Raf.systems has been online since 29th April this year. It is a crowdinvesting platform which gives you an opportunity to invest in the development of projects by group of companies "Strategy of Growth" and in foundation of raf University. Raf.system was founded by businessman Evgeny Ivanov – One of the founders of Beboss (launched in 2006). The project is the result of many years of work by Evgeny Ivanov. Raf is designed to generate additional financial inflows to scale an existing business. Evgeny Ivanov is the organizer of the corporate group "Growth Strategy", which includes:
Beboss is a major business portal and crowdfunding platform for startups.
Openweb is a monitoring service for Russian businesses.
Kommercheskaya – Portal to search for commercial real estate in Russia.
Procontent is a publishing agency, including a foreign agency.
9 Yachts: Own shipyard to assemble luxury yachts.
Bboss is an IT company
Digidoff: Digital marketing agency
Mining: Cryptocurrency Mining
Bpium: Business automation
Uborka Expert: Cleaning company
Raf.systems: Online investment platform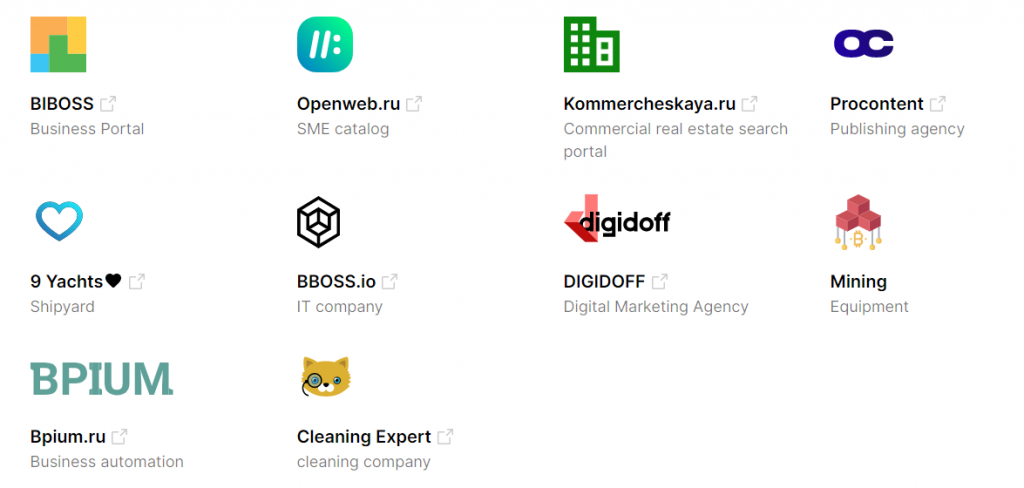 Register: https://www.raf.systems/signup?ref_id=06522a


Started: 2021-04-29

My Deposit: $800

Investment Plans: income 17%-22% per month for 180-360 days(principal back), accrual of profit every day

Promotional Reward

Promotional Rewards: Invite bonus + Network bonus + Pizza-team bonus + Leadership bonus

Payment Options: Bitcoin, USDT(trc20)

Withdrawal Type: manual (one time per week at any time)

Withdrawal Fees: 2%

Minimum Withdrawal Amount: $20
Fixed-term contracts
10% of the daily income to the educational account
Fixed payments 7 days a week
The initial deposit is returned upon the expiration of the contract
The ability to purchase only 1 contract of each denomination
An opportunity to buy contract only in case you have all the contracts of lower nominal value
Contract for $50000 is available only for partners who obtained rank Executive and higher
Contracts for $80000 and above are available only for partners who obtained rank High Roller and higher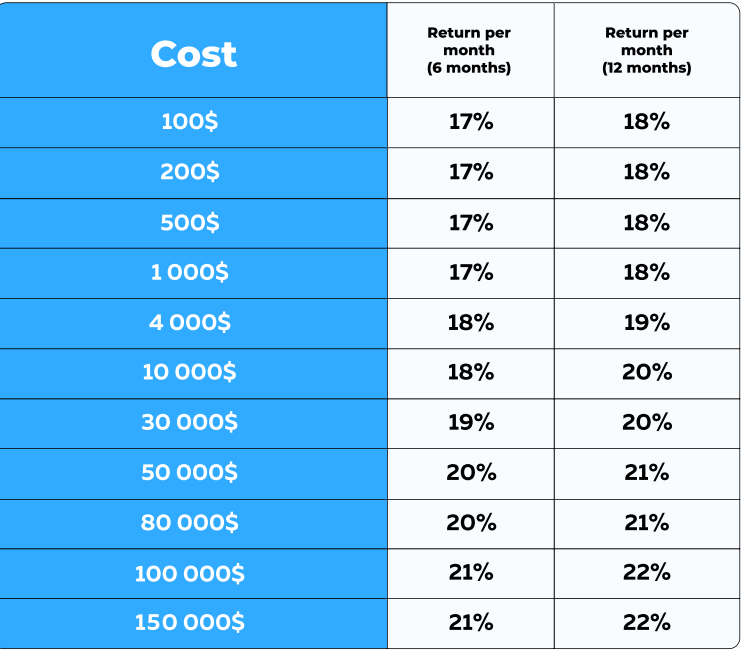 Product contracts
Minimum product cost is 15000$
Accrual of profit after the expiration of the contract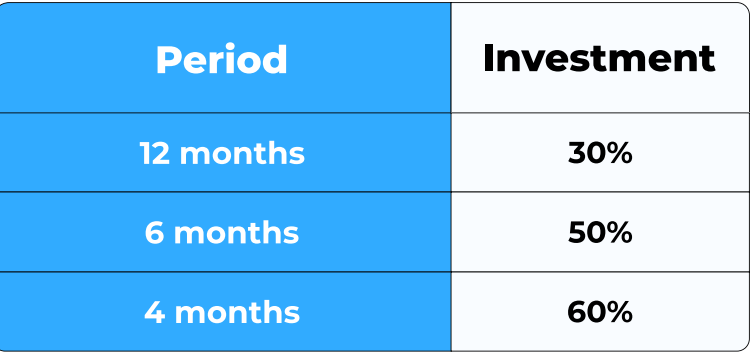 Invite Bonus
It secures income from people invited by you in the first 60 days of their work. To get it, you need to open fixed-time contract sum of which is no less than 50% of bonus you receive and to verify your identity. To get this bonus, you need to buy business license. It is given 1 time for each contract
You get 6% and 5% from the 1st and the 2nd lines in depth from fixed-term and product contracts.
Bonus from buying of business licenses and educational courses from the 1st and the 2nd lines for 20% and 15%.
The 3d line opens only after buying of business license. It gives you 4% from the contracts.
NetWork Bonus
You stop getting invite-bonuses when 60 days after registration of a person invited by you expire. You start getting network bonus. When you reach higher ranks it will bring you a significant part of your income.
When you build an active and strong structure you get a higher percentage from a greater depth.
You need to buy business license to get network bonus.
Bonuses from the depth you will get only when you reach certain rank in affiliate system.
It is given at the beginning of the month for the previous month
7 depth levels of profit(2%-3%-5%-5%-6%-6%-7%)
Pizza-team Bonus
Business license

It is given at the beginning of the month for the previous month

Connection of invitations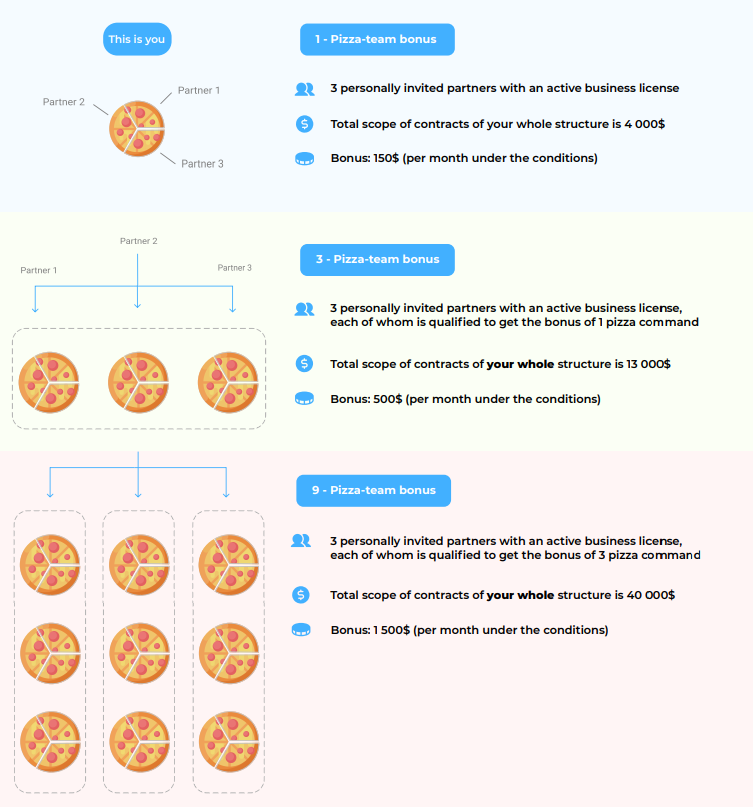 Leadership Bonus
It is given to partners who obtained rank Gold and higher. 20% of the cost we give to leadership pool which we are going to divide among the partners the following way:
Gold 10%
Platinum 5%
Super star 2%
Diamond 1.5%
Black Diamond 1%
Chairman 0.5%

System of ranks
In order to reach higher rank you need to buy business license and to meet the conditions:
for sum of money of personal contracts (fixed-term and product ones)
for turnover (sum of business licenses and educational courses bought by your partners) or for qualification of branches (you need to have partners of certain rank invited personally by you)
for tree planting: rank Rookie – 1 tree, Brand Partner – 2 trees and so on
HYIPer.net » [Problem] Raf.systems Review: 17%-22% per month for 18-360 days