PerfectMoney is an online payment system which is always used in HYIP industry. In this article, I will tell you how to check the information such as TS (Trust Score) rating, as well as feedback from other users.
First step: Login your PerfectMoney account and click the "Credit Exchange" button on top menu

Second Step: Click the "Check Agent" button

Third Step: Type any PerfectMoney account which you want to check, such as "U12481685" which is a strange account I found on "Lobby" page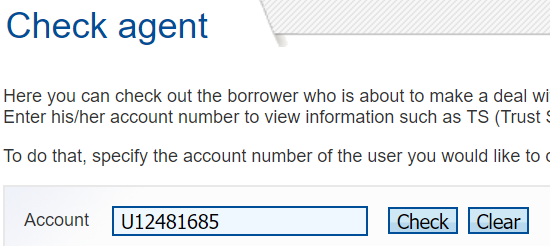 Then you will see the account details in next page below: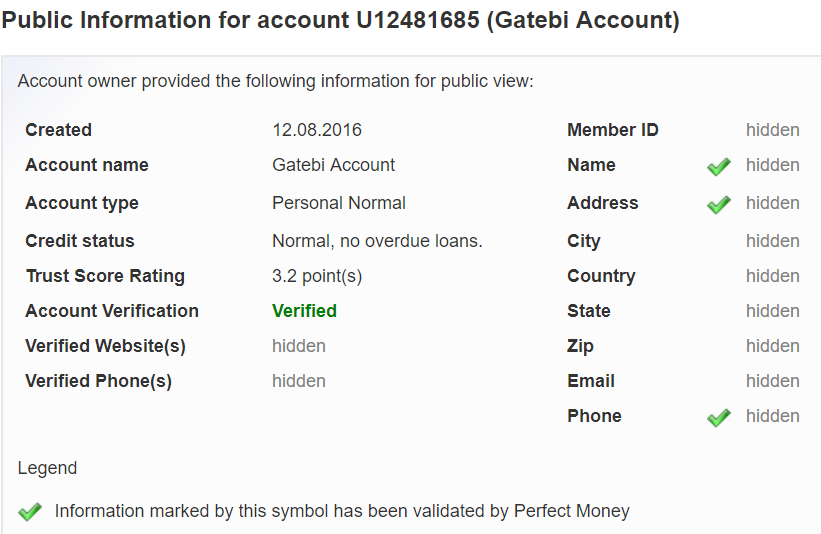 Also, you can see others' reviews: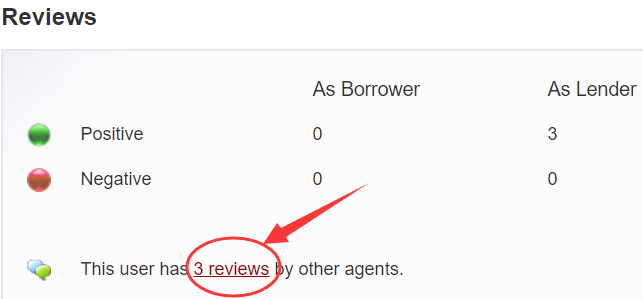 For more information about "Account Types and Ratings", you can see in this page: https://perfectmoney.is/account_types.html
For PerfectMoney account in HYIP programs, most information are hidden, such as member ID, name, Address and so on. But you can see the account registration date, account name and trust score rating.
HYIPer.net » How to check PerfectMoney account public information