Hooplex.com is already a well known project in HYIP industry, since it has been online for 234 days till now, what's more, it has a strong promotion, so I think most HYIP players are impressed with it. It mains provides long term investment plans. Admin bought Standard listing on my monitor, during the past months, all my withdrawal requests are processed on time. Now let me write something about it.
Already scam, don't invest!
Investment Plans (Minimum deposit $50)
Get 0.7% each calendar day for 30 days and principal back

Get 0.8% each calendar day for 60 days and principal back

Get 0.9% each calendar day for 90 days and principal back

Get 1.0% each calendar day for 120 days and principal back

Get 1.05% each calendar day for 150 days and principal back

Get 1.1% each calendar day for 180 days and principal back
These are all the plans Hooplex.com offers. You can start any plan with minimum $50 investment. If you want your principal back in the shortest period, then you can choose the first plan, it only last for 30 days, but if you can take more risks, then you should choose the sixth plan, it will last for 180 days. If you are not sure which plan to choose, then I suggest you choose the first one, and when it expires after 30 days, you can get back your principal and only reinvest with your profit. Of course, all HYIP projects has uncertain risks, so you'd better not invest what you can't afford to lose.
Payment Options
Hooplex.com supports all payment options, including PerfectMoney, Payeer, Bitcoin, Litecoin, Ethereum, BitcoinCash, Ripple, Zcash, Tether, Tron, Ethereum Classic, Dash, Dogecoin, Waves, EOS, Monero and so on.
Withdrawal Type
All withdrawal requests will be processed within 48 hours after submission. The minimum withdrawal amount is $10. There are fee for different currencies, you can check below: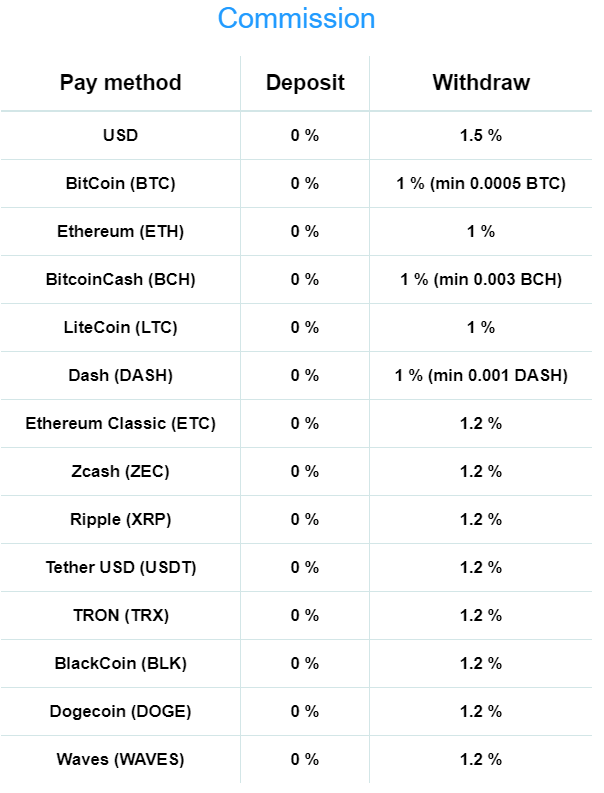 Referral Commissions
The referral program is designed up to 7 levels deep and has 5 career statuses.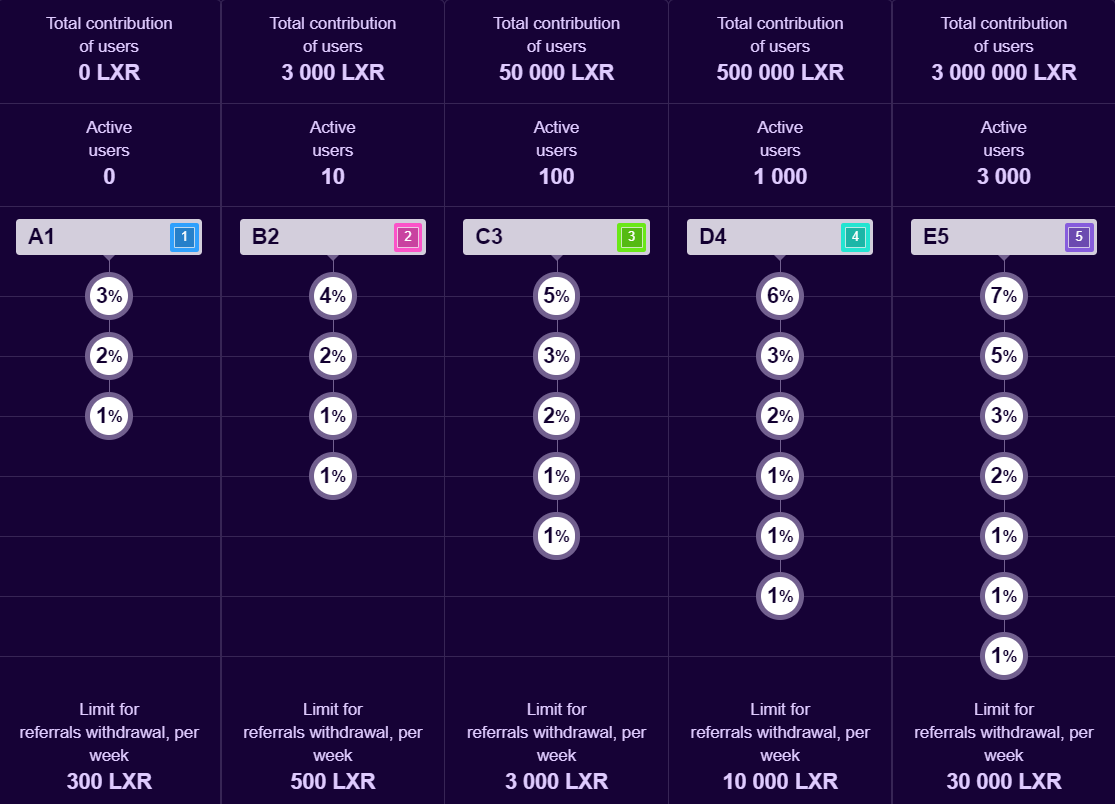 Listing Type: Standard Listing($250)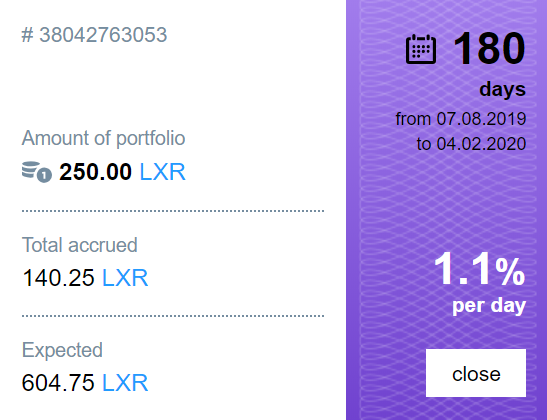 Other information
Hooplex.com designed an original template for its website. Admin also registered a UK company certificate, its number is 11643682. Unlike other HYIPs, all deposits and withdrawals in Hooplex.com are through its system coins called "LXR", 1 LXR equals to 1 USD. You can also transfer your LXR to other members because Hooplex.com has internal transfer function.
Program Latested Updates
21st 0ct 2019: Several monitors gave this project problem status, I will try to withdraw today to see whether my request will be processed, don't invest now until further notice.
HYIPer.net » Hooplex.com Review: earn 1.1% daily for 180 days