Richnetfunds is a potential investment project which started on 27th May 2021. It provides four long term deposit plans and the investment term is 60/70/75/80 business days. The minimum investment is $30. I invested $1000 personal money into Richnetfunds. Because its template design and mechanism look like vertextrades very much, especially the member panel when you login, I think you should remember it if you joined vertextrades before, which had been paid for 431 days online. But I am not sure whether these two projects have the same admin, and it is just my personal guess. So you should deposit according to your own experience and financial status.
Already scam, don't invest.
Started: 2021-05-27

My Deposits: $1000 (invest another $800 on 24th July, now total investment $1800)

Investment Plans: 2%-3% each business day for 60-80 business days and principal included

Promotional Rewards: 10% direct referral + 10% binary bonus

RCB: 10% of your deposit, submit here

Payment Options: PerfectMoney, Payeer, Bitcoin, Litecoin, Ethereum, BitcoinCash, Dogecoin, USDT

Withdrawal Process: 72 hours

Minimum Withdrawal: $10

Withdrawal Fees: 10%

Internal Transfer: no charges

Languages: Global translation by Google

Company Registration: USA(811313382) and UK(13426240)



Investment Plans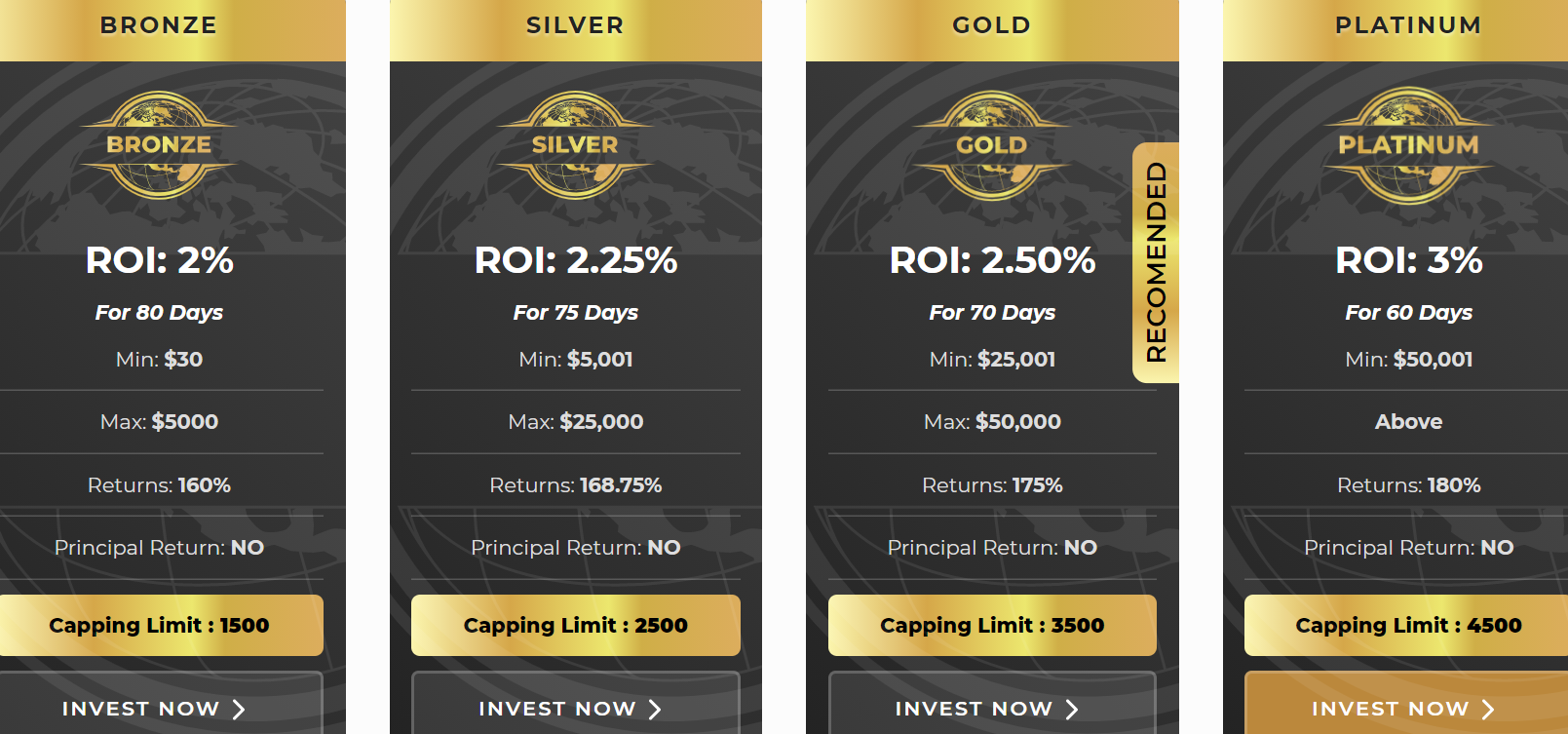 Deposit $30-5000, earn 2% each business day for 80 business days and totally 160%
Deposit $5001-25000, earn 2.25% each business day for 75 business days

and totally 168.75%

Deposit $25001-50000,

earn 2.5% each business day for 70 business days

and totally 175%

Minimum deposit $50001,

earn 3% each business day for 60 business days

and totally 180%
Referral Income
When a member refers another member for investing under his/her own sponsor ID, the sponsor receives 10% as referral income on the member's investment. Referral income is pooled instantly. You do not need to have an active deposit on your ID to be eligible to get referral income. The referral income will be credited directly to the e-wallet upon the completion of the registration and investment.
Binary Bonus
It is mandatory to have active deposits to be qualified for 10% binary matching bonus. Binary matching bonus is calculated every 24 hours. In binary plan, the new clients are placed below the introducer (referrer) to the left or right side (left or right sub-tree). The tree of a binary network plan will have two legs-left and right; but if a member recruits more than two, then the additional member will be added to the next member down-line. This concept allows the additional member to be shared with down-line member (power leg) and the one who recruited them. This is referred to as spillover. With respect to profit leg, there won't be a spillover as the profit leg will be expanded with individually sponsored downlines. The binary plan is mostly quantity oriented and not based on the levels.

2021-07-24: Richnetfunds investment has been raised to be $1800 totally.
HYIPer.net » [SCAM] Richnetfunds.com Review: 2%-3% each business day for 60-80 business days