Elevatepass is a newly launched investment project online. It provides long term investment plans, and you can earn weekly profits/matrix bonus/direct sales bonus through buying advertisement packages until 200% total income reached. I joined Elevatepass 4 days ago and invested $700. Now let me introduce it to you.
Before its detailed review, let's me write something about my new function - "Dividends". From the "Dividends" function, all direct active members will share 50% of my withdrawal amount every day until your total "Dividends" amount reaches 50% of your investment amount. You can join and see the detailed rules here: https://www.hyiper.net/Dividend/index.html
Started: 2021-08-02

My Deposit: $950

Investment Plans: 0.3% per week, profit shares each Wednesday

Minimum Investment Amount: $10

Referral Commissions: 10%

Dividends: we share 50% daily payout among direct members, link

Matrix Bonus: From 22 levels, you can earn 1.8% from every person who buys a package in your team

Payment Options: BTC, LTC, ETH, XRP, TRX, BNB(BSC), USDT(TRC20/BEP20)

Withdrawal Type: within 48 hours

Minimum Withdrawal Amount: $5

Company Certificate: Elevate Pass LLC, on 15th July 2021, check link
Investment Plans
Each package costs $10 and you can buy unlimited packages. You can earn 0.3% weekly cashback profits on each Wednesday. Every package expires after reaching 200% profit value, this includes weekly cash back profit, direct referrals and matrix commisions. After reaching 200% of the income, 72 hours are given to upgrade the package, so as not to lose additional profit.
Project Team
Rafael Cebula (Founder & CEO) - Speaker, YouTuber, Networker, Trainer, Online Entrepreneur with 7 years of experience.
Jolanda Vroegh (COO) is an investor, online entrepreneur with 6 years of experience.
Kaja Sikora (CMO) is a businesswoman with a musical background who has been making money online for 4 years.
Mark Verdellen (CFO) is an entrepreneur with 20 years of experience in the IT industry. Engaged in cryptocurrency investments since 2019.
How does fund distributed?
When a user buys a pack then 10% ($1) goes to the direct referrer of that person. 39.6% ($3.96) gets distributed as matrix commission at 1.8% ($0.18) per level within 22 levels. You must be qualified for a level to earn from it based on the career plan. 50.4% ($5.04) is used by Elevate Pass to generate cashback profit. Once a week on Wednesday the Cashback Profit is shared with the users and this percentage can be up to 3% of your total amount of packs. Each Package works up to 200% profit and then expires.
Career Plan
By buying packages you unlock a ground Floor which opens 4 levels in your matrix. You can access more levels by reaching higher floors. To reach a higher floor you need to earn a specific amount of income from your direct and matrix referrals. This will also give a you special bonus!
| | | | |
| --- | --- | --- | --- |
| | Levels Unlocked | Bonus | Income Requirements |
| Ground Floor | 4 | 0 | 0 |
| First Floor | 8 | $20 | $200 |
| Second Floor | 12 | $100 | $1000 |
| Third Floor | 16 | $500 | $5000 |
| Fourth Floor | 18 | $2000 | $20000 |
| Fifth Floor | 20 | $4000 | $50000 |
| Sixth Floor | 22 | $7000 | $100000 |
| Seventh Floor | 22 | $15000 | $250000 |
| Eighth Floor | 22 | $30000 | $500000 |
| Ninth Floor | 22 | $80000 | $1000000 |
| Penthhouse | 22 | $300000 | $5000000 |
Automated Compounding
Compounding is the process in which profits are redistributed to generate additional earnings. It's literally earning interest on interest! By using this solution your commissions and/or pack profits will be automatically used to buy new packs. This option is Free to use and not mandatory, you always have a choice!
Automated Pack Profit Compound: This will compound your weekly cashback profits only
Automated Commissions Compound: This will compound your commissions only
Automated Commissions % Pack Profit Compound: This will compound all your profits, including your weekly cashback profit and your commissions
About Matrix
Elevatepass implemented a 2x22 Matrix. Unlock the power of 22 levels and the option to have more than 8 million people in your team. Receive 1.8% for every package in your matrix team. These is not necessary for your personal invitees. ElevatePass has a global binary matrix consisting of 22 levels (1-2-4-8-16-32-… up to 8 million participants in total), which is filled evenly by all participants.

How many people are allowed on one IP address (household)
You are allowed 5 accounts per 1 IP address, 1 account per person, so you can invite your family into the business.
What Elevatepass are about?
Advertising: Use our platform to advertise any program, tool or product. Our Advert niche is in Cryptocurrencies
Cashback Rewards: Everyone can enjoy our cashback rewards, direct + matrix commissions and more!
Team Bonuses: Refer to your friends and partners to receive commissions! Lucrative solutions for everyone with Matrix Commissions!
Tokenomics: Crypto is the future and tokenomics is the way forward. Be the first one to own a piece of that pie!
RoadMap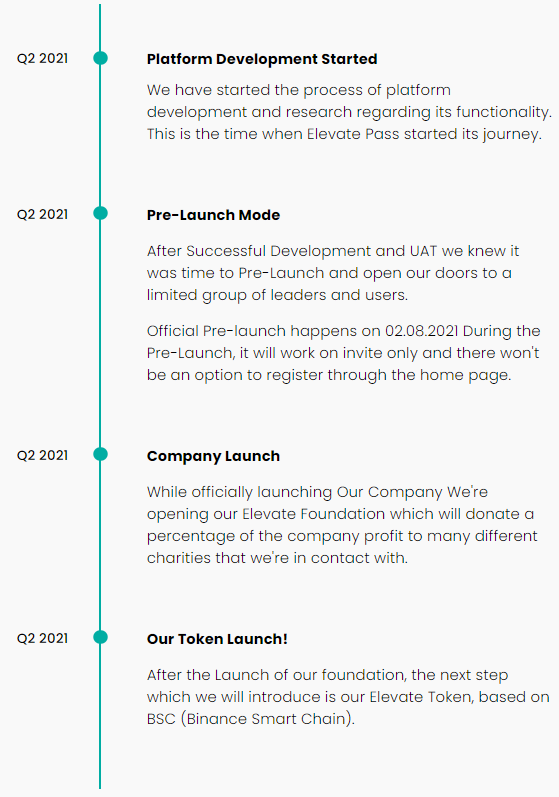 Summary
Elevatepass is just 4 days online since its official launch, so it is still in early stage for investors, and welcome to invest your spare money here. My personal money is $700 till now, and there is no doubt that I will increase my deposits during next following weeks.
Earn extra money with dividends system
I share 50% of my withdrawal amount to active members. For example, I withdraw $20 in a project daily, then I will give out $10 to my active members every day. If you are my only direct member in the project, then you will earn $10 dividends daily until the dividends amount reaches 50% of your investment amount. Of course, you will continue to earn daily profits from the project. You can follow steps below to join "dividends" system:
❶ Click the "Request Dividends" button on right side of my blog, then register an account and login: https://www.hyiper.net/Dividend/index.html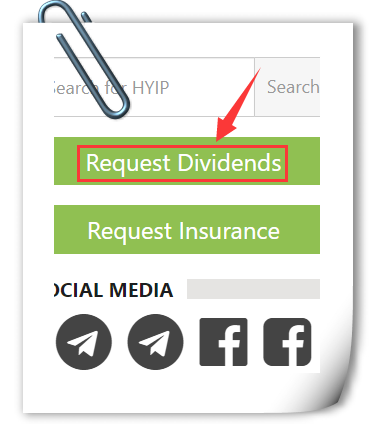 ❷ Click "Dividends Requests" button:

❸ Fill in the table and click "Submit" button to submit: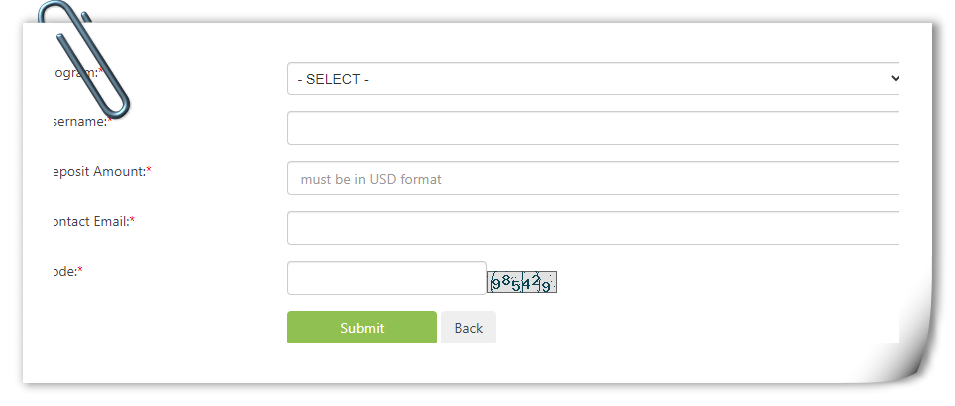 ---
2022-03-10: ElevatePass Weekly Cashback Profit is $16.8 for last week, approximately 1.6%. Thanks, already submitting for withdrawal.
2022-03-13: Elevatepass Marketing Funnels are live. Just go to the "Promotion" tab in your back office, click the "Manage Funnels" button and start setting up your marketing funnels.
2022-04-08: Elevatepass education products are LIVE, and you can start earning more commissions:

You will be able to expand your knowledge about the crypto world and add extra income sources to your portfolio with our:
#1. Crypto Novice ($50)

#2. Crypto Apprentice ($350)

#3. Crypto Journeyman ($1100)

#4. Crypto Expert ($2500 - Coming soon)
On top of great value and knowledge, you will also be able to skyrocket your earnings with 40% direct commission and 1.4% matrix commission within 22 levels!
IMPORTANT: Please remember that you can earn commissions only on courses you have yourself.
But don't worry! You will not miss out on any commissions if your team will be buying courses quicker than you, as we implemented 72 hours window finishing at 1 pm CEST 8th of April, within which your commissions will get added to your account as soon as you buy a product.
BUT THAT'S NOT THE END!
We also decided to implement the PASSING BONUS!
Currently, you can get 40% direct commissions and 1.4% matrix commissions on education courses. To do that, you need to have them yourself. If you do not, you miss out on the commissions. However, with our passing bonus, you have a chance of getting 20% on your team's missed commissions! For example, you bought all three courses. However, your referral bought only the first course and referred someone directly who bought all three courses. Your teammate will not get 40% commissions on two courses as they don't own them. With the passing bonus in place, you will get half of these commissions and the first person above you who also has the same courses!
Go now to your back office and click on the Education tab, buy the courses and enjoy the commissions coming your way! You don't want to miss that!
You can also watch the webinar from last here which explains new products: https://youtu.be/LypzOH1jKjA