If you transfer money to other PerfectMoney members regularly, then it is necessary for you to add them into your list of payees. So that you don't need to type their account in the future operations.
Then how to add list of payee? It is very easy. You should go to the "Send Money" page. Fill in his account, transfer amount, choose "Add Payee to my list", finanlly click the "Payment Preview" button: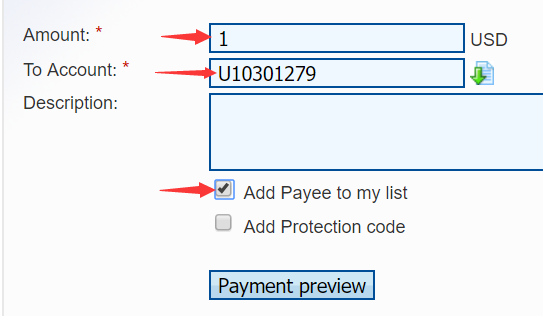 Click the "send money" button to complete the transaction: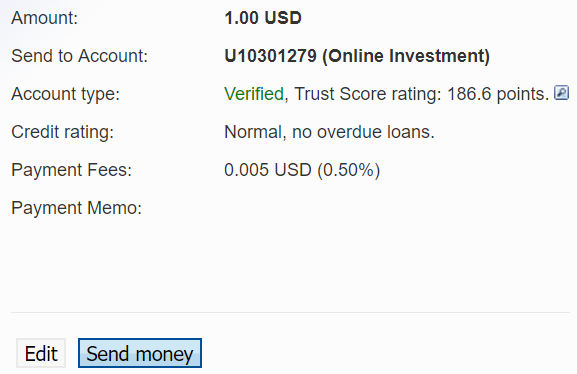 Now this PerfectMoney account is added into your payee list, go back to "send money" page and click the green arrow to see: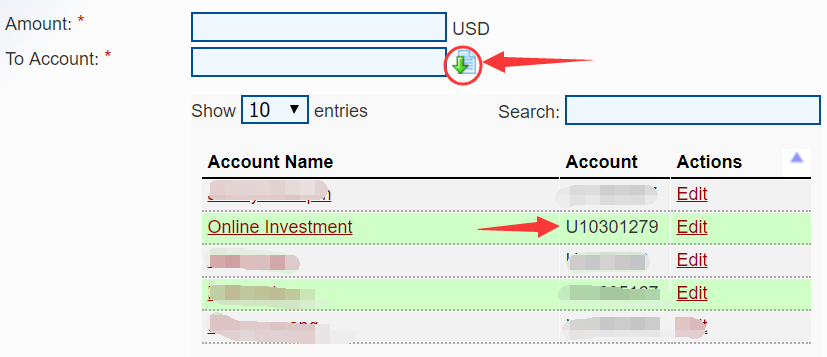 If you want to delete it, then click the "edit" button:

Then click the "delete payee" button and click in next page, then it is deleted: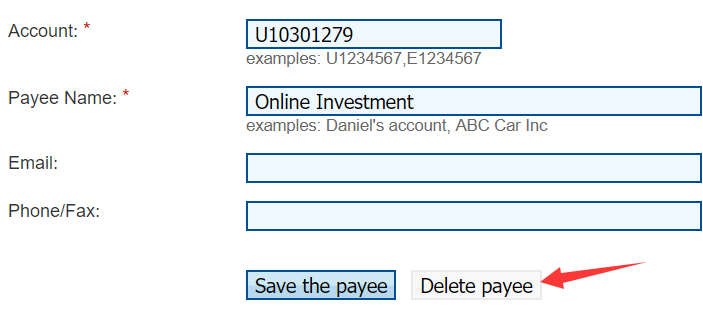 HYIPer.net » How to add or delete list of payees on your PerfectMoney account?