Krakling.com is a high yield investment project which just started two days ago, on 03rd May. It provides two medium term deposit plans. Admin bought Standard listing on my website when it launched the first day, and my withdrawals were all processed instantly. Now let's see some details of it.
Started: 2022-05-03

My Deposit: $200

Investment Plans: 1.5% daily for 5 days; 115% after 7 days

Referral Commissions: 5%-2%-1%

RCB: 5% of your deposits

Payment Options: PerfectMoney, USDT, BTC, LTC, ETH, BCH, DASH, TRON, BNB

Withdrawal Type: manual

Minimum Withdrawal Amount: Perfect Money is $1; BTC/Tether(ERC20)/ETH is $20; LTC/Doge/Dash/Tron/BCH/BNB/Tether(BEP20 and TRC20) is $5

Telegram Group: https://t.me/KraklingGroup

UK Company Registration: "KRAKLING LTD" registered on 30 March 2022, check link
Investment Plans
Basic: Minimum invest $50, earn 1.5% daily for 5 days and principal back
Deluxe: Minimum invest $500, earn 115% after 7 days
How to Invest?
① Click this link to register an account:
② Click the "MADE A DEPOSIT" button and Select an investment plan: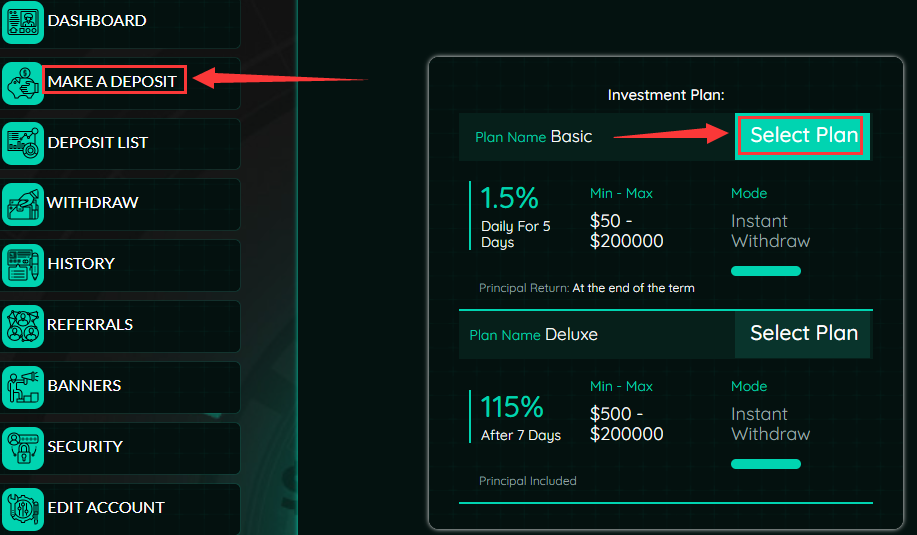 ③ Choose your payment options → Type into investment amount → Click "Deposit" button to continue: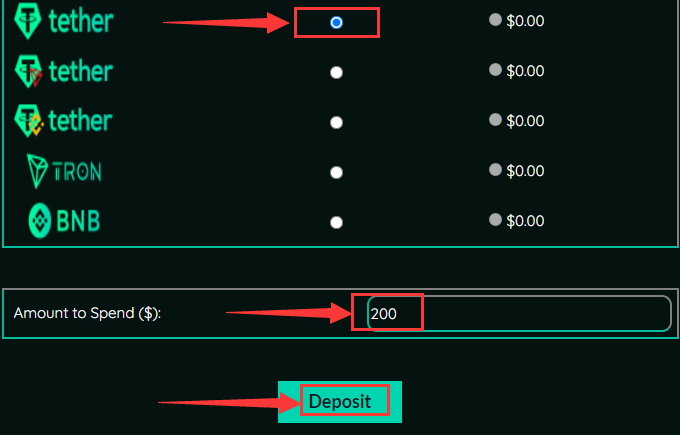 ④ Check the investment details and then transfer enough money to the wallet: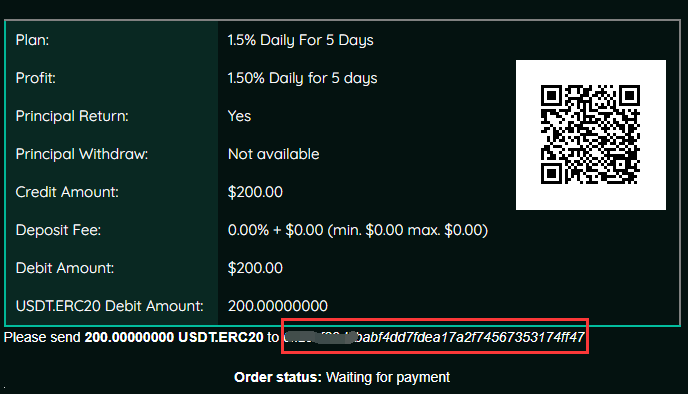 HYIPer.net » [SCAM] Krakling.com Review: 1.5% daily for 5 days