PerfectMoney is one of the mostly used ecurrencies in online investment programs. Buy maybe most investors don't know that PerfectMoney provide loan services.
If you would like to earn some money, you can create a loan offer. If your offer is accepted by a potential borrower, who agrees to the terms specified by you, you will be able to lend your money.
After you create your offer, the money you want to lend will be deducted from your account and transferred to the Credit Exchange account. Please complete all the fields of your request. If you want to send your request to a particular user (Agent), not to the public listing, specify the account number or pick an agent from your list of agents in the 'To agent' field.
In order to keep your transactions safe, you can set the acceptable TS (Trust Score) range. If you specify the TS range, only those with the score not lower than the one you have specified will be able to make deals with you.
If you want your deals with the borrowers to be made automatically upon acceptance of your terms, then adjust the settings of your status to 'Automatic'. If you prefer to review the agent who responded to your offer to borrow before you make the deal, then set your status to 'Manual'.
First step: Login to your PerfectMoney account and click the "Credit Exchange" button on top menu:

Second Step: Click the "Give a loan" button to creat loans to other members: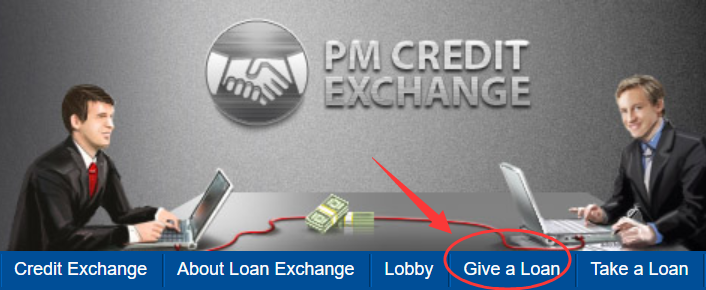 Third Step: Fill in the areas and click the "preview your loan offer" button: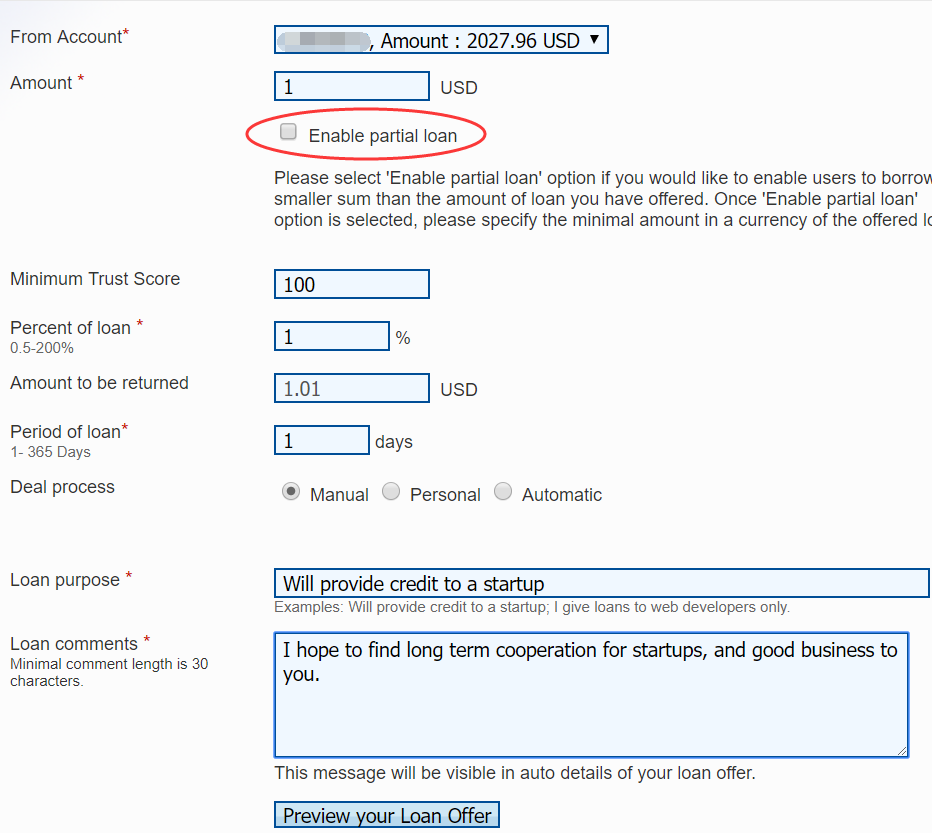 Fourth Step: Preview your loan offer, if there is no mistake, you can click "create new loan offer" button: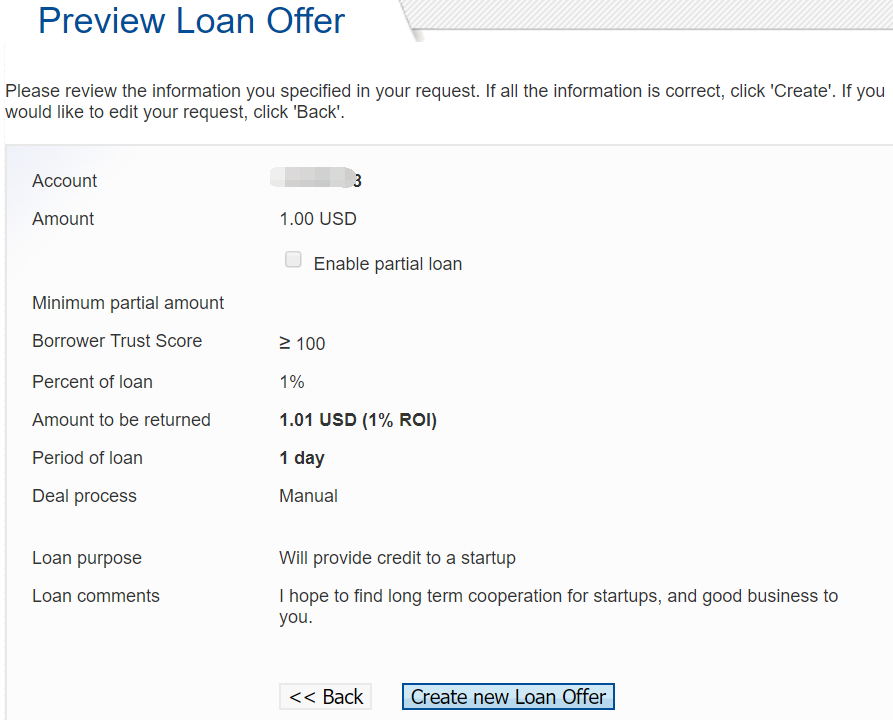 HYIPer.net » How to give a loan to other PerfectMoney members?