HYIP service provider is necessary when you start to build HYIP investment websites, because it can sell HYIP admins templates, legal company certificates and almost all things you need to run a HYIP program. But you should be careful with scam providers, such as Hyipxtream.com.
After HYIP admins pay him money for services, he won't do anything. Two of my friends already scammed by Hyipxtream.com. So stay away from such providers.
Now let's look at Hyipxtream.com, you can find its social links on the right bottom of its website, but all links are blank and you can't click. So you should be careful with this phenomenon, he doesn't let people leave public message and he is afraid of this.
If you need to testify more about Hyipxtream.com, then let's google his website domain. We can find a Facebook user said below: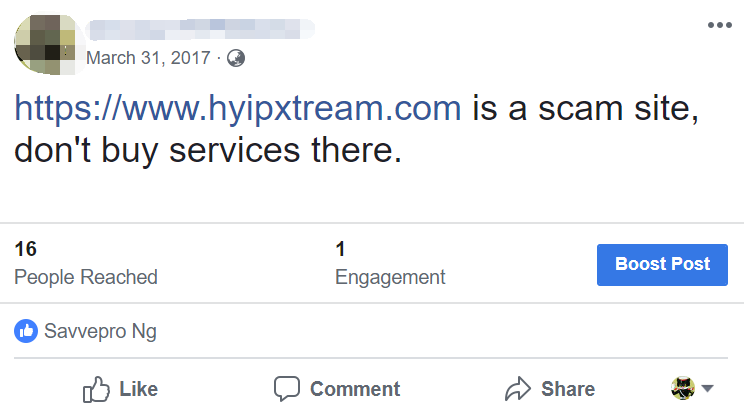 Next one person report: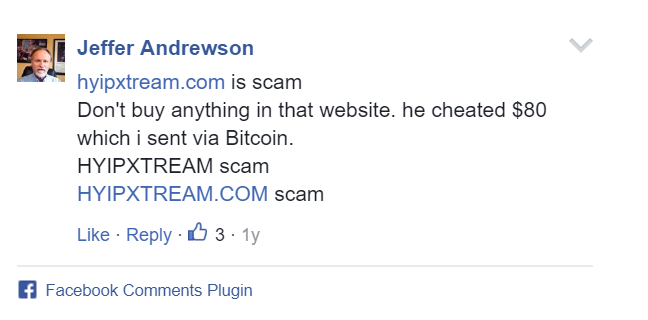 So don't buy any services from Hyipxtream.com, because he only cheats your money and do nothing for you. If you know other scammers, welcome to comment below or send me emails to let more HYIP admins stay away from fake service providers.