All hyip admins want to make money through their programs, but in reality, most HYIP admins lose their money in running programs. In this article, let's look at an HYIP site called Gains.systems which already has good promotional results within just 66 days online till now, in fact, many investors joined it weeks ago. Hope my analysis can help some admins when they run HYIP in the future.
First, let's look at its investment plans. Minimum deposit is only $10, you can earn 3% on weekdays and 1.5% on weekends, that is to say 18% each week. Once you deposit, you can earn profit indefinitely and principal can't release.
Second, let's look at its referral plans. For all investors, you can earn 5 level commissions from your referred members, it is 7%-3%-1%-0.5%-0.5%. In the meantime, you can earn extra income from their "Leader program", see the picture below(it is only partial):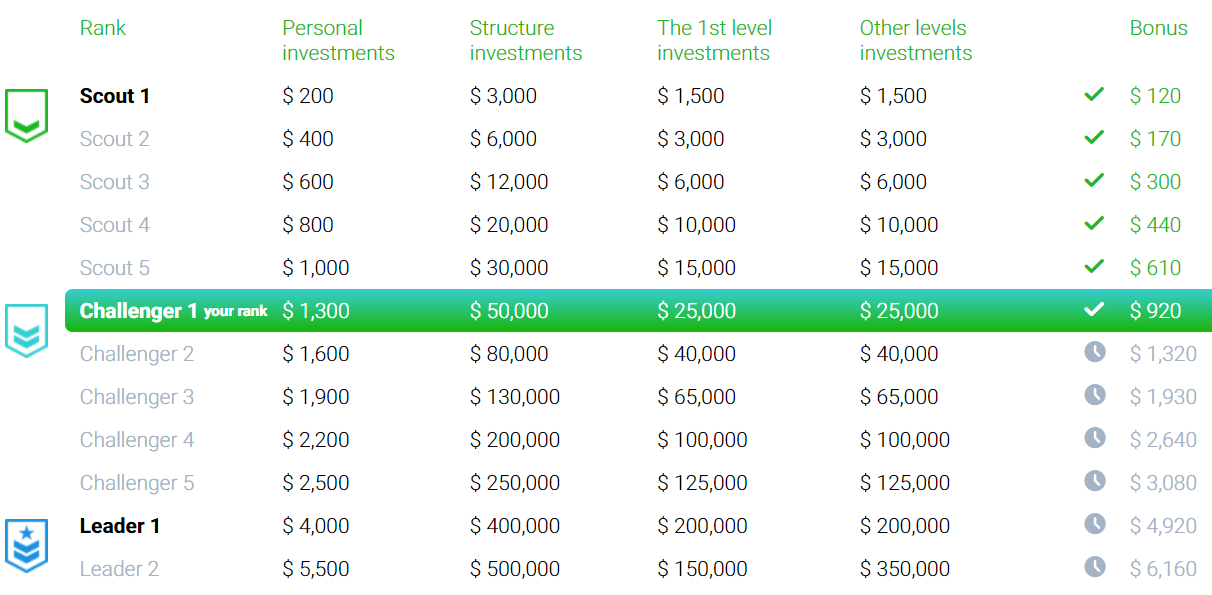 Third, let's look at what payment options you can choose. They are PerfectMoney, Payeer, BTC, LTC, ETH, EOS, Ripple and Tron.
Fourth, let's look at its withdrawal type. It is instant. Correctly, all my withdrawal are instant during past days, no matter it is $10 withdrawal or $1000 withdrawal. They are all instant and not selective.
Fifth, let's look at its website. It registered a Hong Kong company certificate. The website template and script is unique. You can apply webinars in your panel. The website support 5 languages. If you are a market promoter and need some promotional materials, you can find banners, videos, presentations and other branding meterials in your account panel.
So hyip admin, what do you think is the main factor for success of Gains.systems? or all the factors above is very important? I think so.
HYIPer.net » How can Gains.systems achieve good promotional results?